2018 Chevrolet Silverado HD Driving Impressions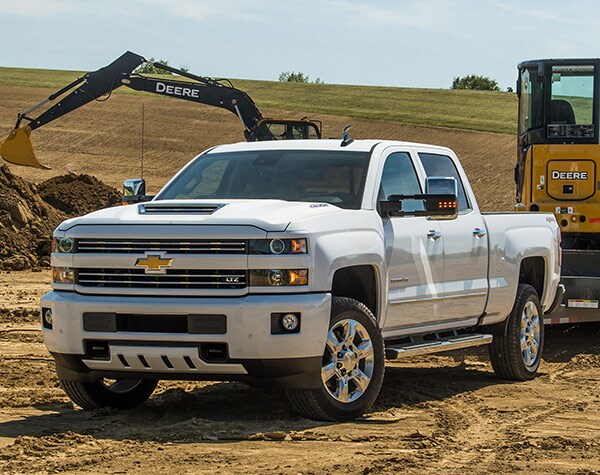 Whether it's powered by the capable gasoline V8 or by a mighty turbodiesel, with its 910 pound-feet wallop of torque, drivers can expect strong responses to the accelerator pedal. Heavy-duty pickups like the Silverado manage to move those heavyweight bodies with surprising haste.
Even with a trailer attached, reactions are usually prompt. The 6-speed automatic does its job well.
For their size, these trucks are surprisingly nimble. In turbodiesel models, a Digital Steering Assist system boosts low-speed maneuverability.
Silverado 3500 versions with dual rear wheels offer more tongue weight capacity than do the single-rear-wheel 2500 models; in practical terms, owners of 2500 models need to be more careful about weight distribution when loading their trailer. On the road, dual rear wheels offer substantially more stability when towing in crosswinds, around fast, sweeping turns, and when 18-wheelers blow by.
1Dealer Discount applied to everyone.